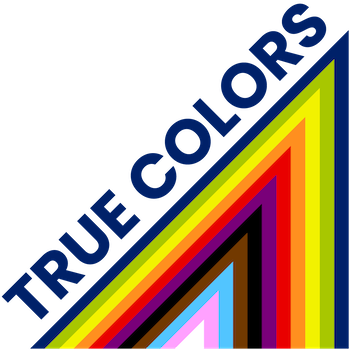 An inclusive and diverse workforce (as outlined in the UCAR Diversity, Equity, and Inclusion Strategic Plan) is integral to a thriving and welcoming workplace and is part of UCAR's core values. The purpose of this affinity group is to support, engage, and educate LGBTQ+ staff, allies, and colleagues on the issues and topics relevant to an inclusive workforce. This group will also serve to support incoming and new LGBTQ+ staff.
Ultimately, we hope to achieve greater visibility across the organization and advocate for more inclusive policies and practices within the workplace. This affinity group will also offer resources to help answer questions and guidance about the LGBTQ+ community.
Mission
True Colors is a UCAR Employee Resource Group (ERG) that was founded to address two main objectives. First, True Colors strives to be a welcoming and inclusive environment for LGBTQ+ staff to share their experiences, feel heard, and be empowered. We aim to support and work with other UCAR ERGs to support inclusivity and equity across our organization. Second, we hope to broaden our visibility and participation within the Earth science field and the local LGBTQ+ community across the Front Range.
Goals
True Colors aims to achieve this mission by accomplishing the following goals:

Work to address the issues that LGBTQ+ staff face by providing recommendations for institutional policies and initiatives, as applicable
Provide resource materials (educational, welcoming/supportive, informational) 
Reach out and participate in local LGBTQ+ groups/events around Boulder (such as Out Boulder and Boulder Pridefest)
Host LGBTQ+ centered social events or meetings (poetry slams, happy hours, movie nights)
Support other affinity groups and cross-collaborate to achieve intersectionality (A5, FACES, AMS Coriolis, etc.). 
Membership
Full membership is available for all UCAR|NCAR employees (interns, term, casual, visitors, and full) who identify as LGBTQ+ or are willing to support people who identify as LGBTQ+. Affiliate membership is available for non-UCAR|NCAR employees. UCAR's Code of Conduct applies to all participants at all times.
True Colors Statement
True Colors welcomes all gender and sexual minorities (and allies), regardless of how 'out' you are, or how sure of your identity you are. While we frequently use the term LGBTQ+ (Lesbian, Gay, Bisexual, Transgender, Queer and/or Questioning), we value the diversity of our community and the full range of gender and sexual identity expression.
Earth system science would not be what it is today without members of the LGBTQ+ community. As scientists, engineers, and professionals we have always existed and contributed to the important research and discoveries within our professional community. These contributions have served society and have helped advance scientific knowledge to where it is today.
In the past, members of our community have not always been afforded the opportunity of being out and proud within the workplace. Oftentimes, LGBTQ+ identities have even been excluded from history due to their sexual and/or gender orientation. 
We thank those trailblazers who came before us that made the world a more welcoming place so we can exist as our true selves today. We also thank our allies, whose support has been, and will continue to be, an essential or important part of supporting the LGBTQ+ community. We are committed to making our workplace and the Earth system science community more inclusive and welcoming for all.