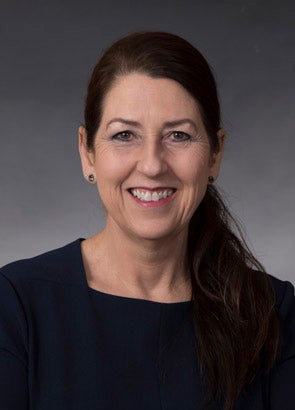 Lory Wingate joined UCAR as senior vice president and chief operating officer in May 2018. She ensures that UCAR delivers the highest quality and most cost-effective services to the National Center for Atmospheric Research (NCAR) and UCAR's community programs. Her work underpins UCAR's essential role in supporting research, innovation, education, and diversity for a broad, interdisciplinary user community.
Wingate came to UCAR from the National Radio Astronomy Observatory, another federally funded research and development center supported by the National Science Foundation. As a member of NRAO's senior leadership team, Wingate implemented and led the Program Management Department and the observatory's National and International Non-Traditional Exchange Program. She oversaw all aspects of program management, project management, and systems engineering at the observatory. Prior to that, she served as program integrator of the Joint Strike Fighter International Program at Lockheed Martin Aeronautics. There, she led a global team, including nine partner nations and two major partner organizations, implementing solutions for engineering, manufacturing, and support for what became a 10,000-employee workforce. Wingate's career also included working as operations manager and research assistant for The RAND Corporation, ensuring that all proposals, project plans, and budgets were developed and implemented and providing operations research assistance.
Wingate has extensive experience in operations management, PMO implementation, and change management. She provides consulting, training, and teaching in the areas of business operations, project management, systems engineering, and outreach. Wingate has an MBA in information systems from California Lutheran University and holds certifications in project management (PMI-PMP) and systems engineering (INCOSE ESEP). She is the author of two books, Project Management for Research and Development (2014) and Systems Engineering for Projects (2018), both from Taylor and Francis/CRC Press, in addition to a multitude of peer reviewed publications related to operations. She also has significant teaching experience at the graduate and undergraduate levels.