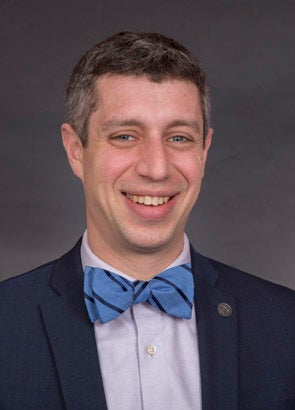 As director of Washington operations, Ari Gerstman implements UCAR's government relationships and business development strategies in the nation's capital. To develop new funding sources that advance UCAR's research and development agenda, Gerstman works with government, academic, and private sector organizations, building relationships at the national and international level. His expertise ranges from government and private business development to federal contracting, strategy, policy review, marketing, and project management. Gerstman has extensive experience developing business with government science organizations, including the National Oceanic and Atmospheric Administration (NOAA) and NASA. Prior to becoming director of Washington operations, he was UCAR's business development manager.
Before coming to UCAR, Gerstman focused on business development at Earth Resources Technology, a provider of IT, environmental, engineering, communications, and science and data services. Gerstman managed the business development efforts for ERT's NOAA portfolio — a practice that employed more than 300 contractors in science, technology, and support functions across all of NOAA's line offices. He was instrumental in maintaining NOAA business during a period when the majority of ERT's NOAA projects were under recompetition.
Prior to joining ERT, Gerstman was a senior practice manager at Kelly, Anderson & Associates, where he managed an administrative services contracting group with clients across the federal government. He also supported private aerospace contractors as a procurement consultant, positioning companies for NASA contracting opportunities.
Gerstman has represented companies at the Maryland Space Business Roundtable, the Space Enterprise Council, the Society for American Military Engineers, the American Meteorological Society, and the National Space Club. He earned his MBA from the Wharton School of the University of Pennsylvania, where he was a Palmer Scholar. His undergraduate degree in Classics: Latin is from Brown University.
Contact Ari Gerstman
gerstman@ucar.edu
202-787-1624